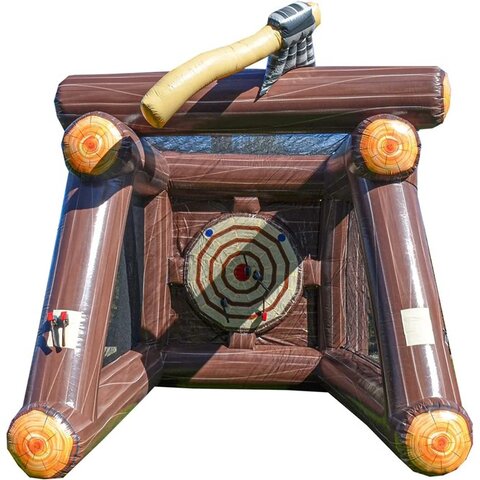 Axe Throwing Game
Looking for a fun and challenging game to play at your next event?
Check out our new 13ft tall axe-throwing challenge game! This big inflatable game is perfect for sporting events, team-building, tailgates, schools, churches, and backyard parties, or indoor play centers. It is also a great way to practice athletic skills, as it requires no special skills or physical ability, making it enjoyable for everyone!
The object of the game is simple: hit the red or blue dot on the target with your axe (the blue dot gets more points). Points are awarded for each successful throw. The player with the most points at the end of the game wins!
Overall, inflatable ax throwing provides a fun, engaging, and safe way for people to explore the thrill of ax throwing without the potential dangers of using real axes.